Entry
Online entry only. Entries close 4th November. No entry on the day.
Location
Ocknell Campsite, 3km south of Fritham.
Competition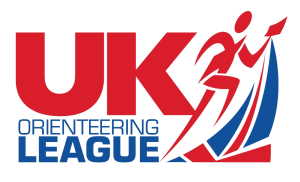 The event counts to the UK Orienteering League. If you want to score points in the league you must enter the right course for your age class (as shown in the course name).
Facilities
Parking, toilets, eTag issue, download and traders (tbc) are located at the event centre, Ocknell Campsite.
Start and Finish Location
The Start and Finish are a reasonably flat 2km walk from the event centre. A clothing dump will be close to the Start and Finish. There will be no toilets at the Start/Finish area.
Timings
Start times: 0930 - 1230
Map
Milkham, Slufters and Broomy Bottom. 1:10,000, 5m contour interval.
Terrain
Typical gently undulating New Forest heathland. The map includes Slufters and Milkham Inclosures and Broomy Bottom.
Timing System
EMIT Touch-free on loan from EMIT UK. eTag hire fee is included in your entry fee. The charge for a lost eTag is £50.
Risk
Orienteering is a physically challenging sport. Competitors take part at their own risk and are responsible for their own safety. If you are new to the sport please do not underestimate the risk of competing on the technically difficult courses. The Orange, Yellow and White courses are suitable for beginners. The Light Green is suitable for those with some experience of orienteering.
Event Officials
Planner: Bill Davidson SOC
Mapper: Roger Pleasant SOC
Controller: Mike Murray SLOW
Organiser: Peter Davis SOC (Email)
Personal information
The personal data you provide will be used by the event organisers and their agents only for the purpose of processing and publishing entries and results and as required by our insurers to validate our cover.
Dogs
Dogs are allowed in the event centre and on the walk to and from the start. Dogs are not allowed on the courses. Dog owners should abide by Forestry England's responsible Forest Dog Code.
This event takes place with the kind permission of Forestry England

Refunds
Refunds will only be made in exceptional circumstances and at the discretion of the organiser. Please contact the organiser if you have or need to withdraw from the event and would like to request a refund. A full refund will be made if you are unable to attend due to Coronavirus illness or the need to quarantine or self-isolate.
The November Classic Website